ESCAPE GOAT LOOMS NEARER!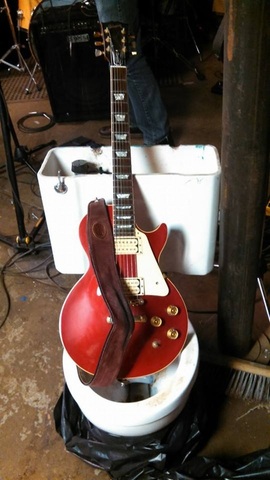 WE HAVE BEEN PROMISING FOR A LONG DANG TIME NOW THAT WE WOULD RELEASE ANOTHER CD, AND NOW IT'S FINALLY HAPPENING. ESCAPE GOAT WILL BE AVAILABLE IN STORES ON 5/19. WE WILL HAVE THEM FOR SALE HERE AND OVER AT
GREEN MONKEY RECORDS
IN THE NEAR FUTURE. CATCH US LIVE ON 4/25 AT DARRELL'S TAVERN IN SHORELINE FOR OUR CD RELEASE PARTY!
---
"While these guys sound as seasoned as bands who have been around for 30 years or more, The OF have been in existence for only three years, but its members have been playing and performing music for a long time. This includes members John Carey and Ian Gray, whose extensive resumes would blow away many other musicians. As The OF, they bring in a wide range of different styles and influences to create an album simply called Oh It's The OF (Green Monkey), and they sound as if they're having too much fun to care what others think or to even analyze what they're doing themselves."
-John Book, ThisIsBooksMusic.com

WE are the OF.


Extruded from the anthrax mines of planet Lobster Prime. Colanders are for personal protection and also to shield audience members from harmful vapors produced by the band's oblique stench glands. After a crash landing in Roslyn (where people point their fingers and screech when they see us) we quickly laid some eggs and began recording.


The OF
with the
Mayors of Ballard horns
mystic fishstick live
2-28-2015 ioof hall ballard washington